Mike Lentz Nature Photography
Unforgettable Nature Images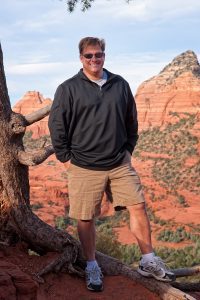 Mike Lentz started his photographic passion back in High School and then around 2006 he began to combine his love for the camera and the outdoors into a body of work that details both combined.
Mike specializes in nature photography instruction as well as Photoshop and Lightroom techniques, as well as offering fine art prints and canvasses for homes and businesses.  He also offers occasional guided nature photography services.
His work has been published in a variety of publications including the Audubon Society, Ducks Unlimited, The US Fish & Wildlife service, National Wildlife Federation/Ranger Rick, Minnesota Sporting Journal, Wood Duck Society and Minnesota Waterfowl Association to name a few.
In the last few years I've worked an associate to get a variety of wildlife puzzles into the marketplace.  The first one to market is titled "Winged Wonders" which launched in 2010 and two more that launched in 2011 titled "Wild Wonders" and "Waterfowl Wonders".  Then in 2014 "Songbird Serenade" was released to compliment the first bird puzzle.
I believe the most important quality of a photograph is to evoke an emotional response, while most things in nature do this for me, selecting the right subject matter and locations to make a photograph that will convey these emotions to the viewer are far more difficult and my challenge.
My camera is one of the tools I use to achieve my final results which are the images you see on this site.  My processes involve attention to detail in my field techniques along with work in today's digital darkroom to fine tune, optimize and adjust contrast, colors, tonalities, luminosity etc in an attempt to better present to you the experience I felt in being there myself.